Wearable devices have quickly changed the way we interact with each other, making  technology much more intimate than once seemed possible.
Google, again, as always, is taking this intimacy to a whole new level. The tech giant has recently unveiled a new plan to make a smart contact lens. However, this gadget isn't going to be used to deliver your e-mail straight into your skull — at least not yet, it's currently planned to be used to detect diabetes. The lens houses a sensor that measures the glucose levels in tears. A tiny pinhole in the lens lets tear fluid seep over the glucose monitor to get regular readings. Right now, the company said, it can get a level reading once every second.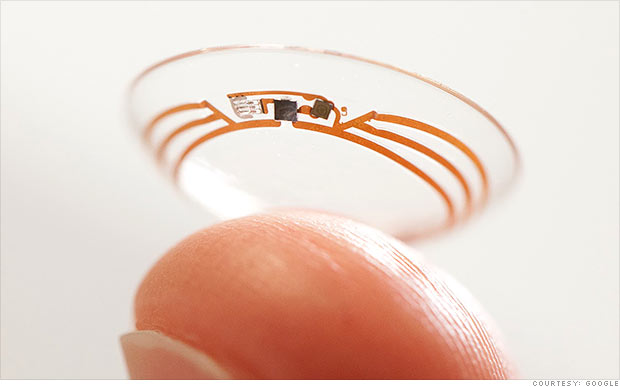 Of course, with anything that records any data, people are scared of where the data will be stored. Google has assured people that the data will never reach Google's servers. But really, who cares? I bet no one will have any problems when the lens can surf the web.

0

0