Have you ever tossed a piece of popcorn or candy upwards and failed epicly at catching it with your mouth? Well say no more!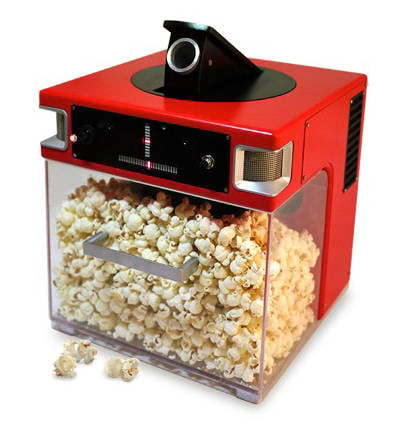 Meet the Popinator. It is exactly what it looks like. It shoots popcorn into your mouth. And here's the selling point. It's voice activated.
Simply say "Pop," and the robotic popcorn machine senses your voice, matches an X and Y coordinate using its LED sensors, and fires away. Some would find it pointless, but most would agree that this machine is pretty cool. First, you don't have to get your fingers dirty; second, you don't even need to move. And even though it's not perfect (popcorn isn't uniformly shaped, after all), it's nearly there.
The Popinator was made by Popcorn Indiana, and is currently not for sale. "'But maybe one day.'"

+5

0